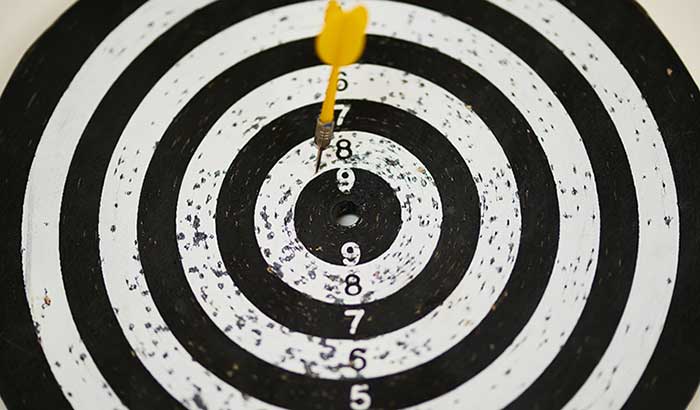 Do you want your website to represent the core values of your business? Are you interested in the fastest running site you can get?
It's time you bring your website to its peak performance. After all, webpages are the best way for a business to improve its current leads and conversions. If you want to improve the status of your business in the digital age, you need to improve your online presence through the best website testing tools.
If you want to check, update, and improve your website's performance, keep reading for the tips and tools you've been looking for.
What Website Speed Means for Your Business
Website speed determines how fast your pages load. The best website speed test will tell you, with as much accuracy as possible, how long it takes for your pages to load when a user plugs in your URL.
Moreover, there is an industry average of loading speeds that either gain or lose potential prospects. Web site performance tools help you climb above that average, giving your customers a more efficient experience when using your site.
Let's look at some of the key tools and tips to keep your eyes on.
The Best Website Testing Tools
Here's what it takes to be one of the best website testing tools.
An ideal tool should measure your website speed and performance and make it better
A tool should be versatile, allowing for user customization. If you can't add your own preferences, it makes it harder to improve your performance
A good tool should give you additional insights into the inner workings of your site and audiences experience
For example, Google PageSpeed insights aim to tell you how well your site performs across mobile and stationary devices. You can calculate and tweak your overall efficiency with PageSpeed.
PageSpeed also gains you a lense into helpful analytics and perspective on the most popular search engine in the world. Riding on this point, PageSpeed has a wide body of tips and tricks listed on StackOverflow, giving users fast peer-feedback.
PageSpeed is great for giving you full context for your website's performance. Google's software allows you to see which elements of your webpage are slowing your load time, and which are successfully getting users through to your personal products.
At the end of the day, you need tools that give you many options for raising performance awareness and hand out solutions and tips.
Tools
Let's start with Google Lighthouse, one of the best website speed test tools. It's easy to run and easier to manage. Lighthouse supplies users with a full tool kit to choose from. Lighthouse works great with many workflows, from the command line to several continuous integration systems.
Thanks to Google's connected systems, you can run Lighthouse from DevTools, which gives quick and comprehensive reports on your webpage. Lighthouse helps users perform well-rounded audits on their website from the comfort of Google's free tools.
Moreover, Lighthouse does a great job of measuring responsiveness across stationary and mobile devices. Referring to our criteria listed above, Lighthouse gives visual versatility, regional advantages, and gives many marks on your websites overall performance.
GTmetrix
GTmetrix hands users PageSpeed and Yslow metrics, giving you a complete overview of your performance on most browsers. GT's approach is more general than other speed tests. It gives you a chance to level up your performance from Google's leanings to your own personal site.
GT is best used for getting quick feedback on the loading status of your webpages. Their service specialises in giving users tips for optimizing their website.
Not only this, but GT lets you personalise your performance needs. It even allows you to simulate speed differences on different network and cabling options. Beyond all this, GT gives you a long list of things to improve on. This healthy communication between tool and user lets you learn the terminology behind website performance, and use it to better your business.
UpTrends
The UpTrends mission is to guarantee changes to your parties and domain groups. For instance, this categorises your performance between several types of parties and social ads. This organised approach to getting you details allows users and business owners alike the chance to understand the full story of their website speed without bias.
Tips
When you're looking for optimization services, try insisting that you find ones that leverage multiple forms of analytics. Some of the more reliable businesses put emphasis on Google Analytics.
Also, don't be afraid to get your hands dirty and learn about HTTPS and HTML5. A lot of things impact website speed, like slow hosting services and poor design. The main factors influencing your website speed are your network and code.
In other words, it's useful to look at your websites speed from an eclectic standpoint. Don't only rely on speed tests. You should also look at the code underlying your servers and webpages.
Clear Your Outlook
You want to grow your business. You want to please your customers, add on new products and services, and even add some better applications to your website. If you're to do any of this, you need the best web performance you can get.
After reading this article, you learned about the website testing tools that get you quick jumps in speed and operation. By now, you might have an idea for the toolkit you'll use. But, why stop there?
It's time you became a better digital business.
Your next step to action is simple, gather the information you found in this post and use it to build your business. Don't stop there. Contact us today to see what we can do for you and your website!