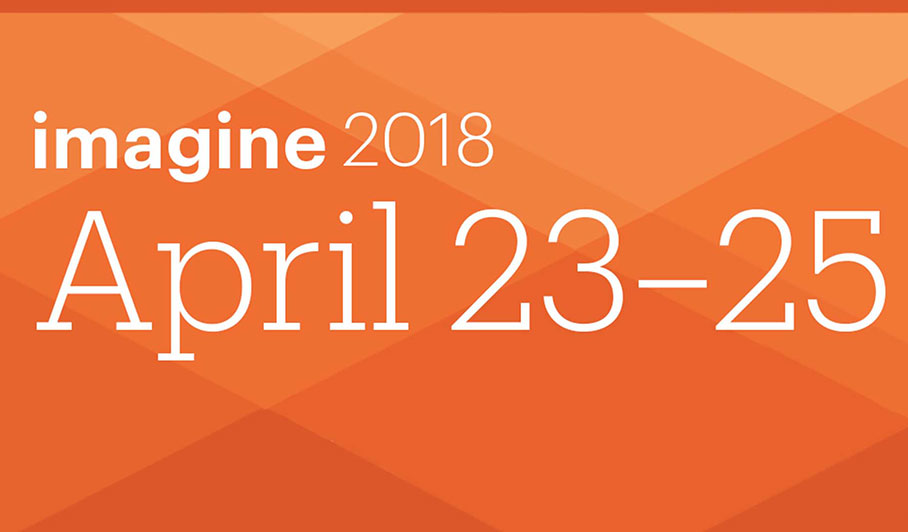 Thousands of visitors
 took part in this three-day event, soaking up the insight, advice, and entertainment on offer. From marketing and engagement tips to Jamie Foxx's entertaining keynote speech, there was something for everyone. Don't worry if you missed it – we've got you covered. Here are 7 of the most important announcements from the Magento Imagine conference that you need to be aware of.
More Information about the Next Major Version Announced
One of the most important announcements made at this Magento conference was its plans for its next major version of the eCommerce software, version 2.3. The announcement came that the release would come by Q3 of this year. We're going to discuss some of the more important, and exciting features of this new version later. This announcement was important for retailers to give them time to prepare and encourage moving to this new version upon release. This is especially important if you're still running a Magento 1.x installation. Although support for this older version will extend into 2019, there's no guarantee that it will continue to receive updates in the long term.
Increased Number of Payment Integrations
Imagine 2018 was all about improvements to the Magento experience for consumers and retailers alike. The announcement of new payment integration solutions will have helped that goal. From May 2018, retailers will be able to integrate payment solutions from Amazon Pay, Vertex, and Klarna into their stores. This should help to make the checkout process safer and quicker for the consumer. For fans of Amazon, this is great news as Magento already boasts a seamless integration into the Amazon Marketplace.
Better Mobile Experience with Progressive Web Applications
Traditional app development can cost 
hundreds of thousands of dollars
. For most retailers, they need another way forward. This eCommerce conference was able to deliver that with the Progressive Web Applications Studio. The PWA Studio is all about turning Magento into an app-like experience. We're talking fast load speeds, inbuilt tools for localisation, and modular components for adaptability. With 
Google pushing PWAs
 alongside other big tech names, it's great to see Magento adopt this as a solution for Magento. It'll allow retailers to create apps that are as quick and powerful as traditional ones at a fraction at the cost.
Improvements in the Backend Code
Magento wasn't just relying on their big announcements at Imagine 2018. They also dazzled with some impressive changes in their backend code that you should take a close look at. They're introducing support for GraphQL, an interface language that should help drive the speed behind their PWA support. You'll also be seeing two-factor authentication for better account security. They're also changing their database structure. This should make it safer, quicker and easier for installations and upgrades in the future. It'll also allow for upgrade rollbacks if problems occur with an upgrade. Magento is making it easier for you to manage several stores at once with multi-inventory management. If you need some help maintaining your own Magento web store, check out the 
Magento support services
 we can offer your business.
Instant Checkout Options
Collaborations with Amazon and other payment retailers are offering flexibility for Magento-based businesses, but another announcement you shouldn't miss is their announcement that Magento 2.3 will come with a new module as standard – Instant Purchase. Want to make it easy for existing customers to buy your goods? With Instant Purchase, you'll be able to do just that, as customers will be able to purchase items with one click of a button on your sales pages. Making it easier for customers can only help increase your sales rate, and it's a great addition to Magento.
Easier Creation Tools for Retailers Using Page Builder
On the roadmap for Magento 2.3 is Page Builder, an improved content designer for Magento. It should make setting up your web store much easier. If you're not technical, Page Builder will help you create pages and make changes with a drag-and-drop interface. You'll also be able to create existing design templates to create further pages around. If you've ever used Bluefoot CMS Page Builder module, you'll see a lot of similarities. Magento acquired the module to integrate fully into version 2.3 for a much more intuitive design tool for retailers.
New Growth Opportunities with the Community Insider Program
Developers are going to be able to take a step up with Magento's help thanks to the Community Insider Program announced at Imagine 2018. The aim is to help improve the skill set for new developers and smaller organisations. It's also going to help businesses grow their Magento operations, as well as help them connect with high-quality developers. The Magento Solution Partner Program is a badge of honor for most big developer teams and helps it grab a lions share of the work. The Community Insider Program should help smaller developers to connect with Magento businesses. If you're too small to become a Magento Partner, the Community Insider Program should help you take advantage of similar benefits. You can sign up for the program 
here
.
Take Full Advantage of These Magento Imagine Developments
You don't need to have been at the Magento Imagine conference to take advantage of the big changes ahead. With new tools for developers and easier options for shoppers to buy and pay, the future is looking bright for Magento retailers. Of course, if you haven't already got a Magento store, why wait? Don't take our word for it. 
This review of Magento
 should help you weigh the pros and cons. Any more questions? 
Drop us a message
 and we'll do our best to help.