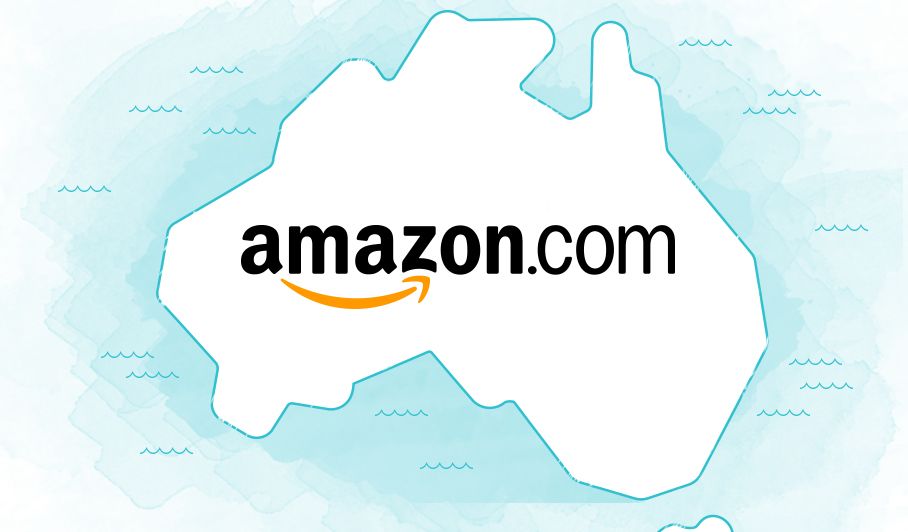 Unless you've been living under a rock, you already know that Amazon is the largest online retail store in the world.
Just how big is it? Amazon currently runs marketplaces in 11 countries: USA, Canada, Mexico, UK, Germany, France, Italy, Spain, Japan, India, and China. In the US alone, Amazon holds a staggering 50% of the online retail market share!
Rumours have circulated for a while, but now it's official: Amazon is coming to Australia.
How will Amazon reshape Australia's retail market? We'll have to wait and see. One thing is for certain, though – everything is going to change.
Read on to learn more about Amazon's impending arrival and what it could mean for your business.
Amazon's Plans for Australia
The giant that is Amazon is not entirely new to Australia.
Amazon Web Services were first introduced to the region in 2012. Next came an online Kindle Store in 2013. Today, Amazon has over 1,000 Australian employees.
Up until now, though, it's only been possible to order and import items from overseas. Now Amazon is seeking a warehouse to become its first domestic fulfillment centre.
So far, they've scouted out locations in Sydney, Brisbane, and Melbourne. The warehouse may be as large as 93,000 square meters – equal to five MCGs!
Amazon also plans to hire hundreds of new employees, including a country manager to oversee long-term development. Based on its history in other countries, Amazon will invest hundreds of millions of dollars to establish itself in Australia.
Through the Kindle Store and Amazon Prime, Amazon has already been selling us entertainment. The next step will be local ordering and delivery of goods within Australia.
The initial focus will be electronics, which will create stiff competition for companies like Harvey Norman and JB Hi-Fi. There's also likely to be an Amazon Prime membership offering. This will cover priority shipping for any sale made in a 12-month period.
Then there's Amazon Marketplace. Some Australian retailers have already utilized this service via the US to reach overseas markets. The marketplace allows small online retailers to sell their goods on Amazon.
Fresh food and physical stores could follow later. Amazon Fresh is only currently operating in the US and UK, but it could come to Australia too. This would spell tough competition for supermarkets like Woolworths and Coles.
In the official statement, Amazon said it is "excited to bring thousands of new jobs to Australia, millions of dollars in additional investment, and to empower small Australian businesses through Amazon Marketplace."
How Amazon Will Affect Online Retail
That all sounds wonderful, but what will the reality be?
Researchers estimate that Amazon will reach a 5% market share in many online retail categories within five years. Major stores like Harvey Norman, Myer, and JB Hi-Fi are likely to be the hardest hit.
The same report revealed other insightful facts:
Financial analysts at Morgan Stanley have dubbed Amazon the "Country Killer."
Wesfarmers (Kmart, Target, and Bunnings) could lose as much as $400 million by 2026.
In Germany and the UK, Amazon sells more non-food items than any other retailer.
In 2016, Amazon accounted for one-third of the growth in all retails sales (online and offline) in the UK and Germany.
In Spain, Amazon invested $700 million into a head office, distribution centres, and research facilities. Its Prime Now service offers 175 million products and delivers within an hour.
Another source stated that 75% of Australians expressed an interest in Amazon Australia. 56% of them said they planned to order products from it after its launch.
How will these predictions play out? Time will tell.
Whatever the case, it's likely that Amazon will reduce some in-store traffic for brick and mortar businesses. To remain competitive, retailers may have to lower their prices and tighten their bonds with current customers.
In the meantime, what can businesses do to prepare for Amazon's arrival?
How Australian Retailers Can Prepare
Not everyone will order products from an online giant like Amazon. There are still plenty of customers out there who prefer to support small local businesses.
But those people can't support your business unless they know about it! So how can you increase your visibility and appeal to local customers?
The first step is to make sure you have a stellar online presence. If you aren't already, be active on the major social media channels like Facebook and Twitter. Use technology to your advantage by reaching out to new and existing customers.
Another must-have is a professional-looking website. If your site is poorly designed or difficult to navigate, customers are unlikely to buy from it. An attractive, easy-to-use website will help generate more sales and interest in your business.
Don't worry if you aren't a web designer. You can always enlist the help of a professional design company who can help you create a beautiful website!
Amazon prides itself on its outstanding customer service. To compete with them, your customer service must be exceptional too. If your communication is too slow or you take too long to deliver products, you don't stand a chance of success.
Start now by evaluating your inventory models and distribution channels. Do everything you can to digitize and streamline the process.
Online retailers should also to find ways to track customer behaviours through consumer data. The more you can prioritise your customers, the more you'll remain relevant once Amazon arrives.
Brick and mortar stores may have a slight advantage over online retailers. They can still provide the human touch and in-store shopping experience that many customers still want.
With that said, these stores still need to find ways to enhance their customers' shopping experience. It's also vital to provide an online retail option to complement their physical store.
Final Thoughts on Amazon's Arrival
Many Australian retailers are rightly concerned about Amazon's impending arrival.
However, this doesn't automatically spell doom for your online retail business. With the right preparation, you can create a plan to remain successful now and after the giant arrives!
We invite you to get in touch with us to discuss any concerns about your website or digital marketing strategies.