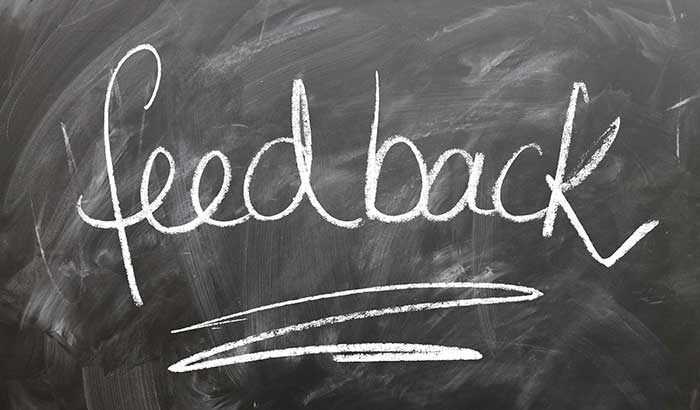 84% of people trust an online review of a store or product just as much as they do a friend.
This is why eCommerce experts note that online reviews are one of the biggest indicators of success.
Because most eCommerce stores don't have a separate physical location, customers depend on online product reviews to build trust with a brand.
Whereas your product descriptions provide you with space to sell your product, reviews are a place where real customers can sell the product for you, adding legitimacy to your brand.
This means that product reviews are an integral part of a successful eCommerce store, whether you're working with Magento 2, Shopify, or any other eCommerce platform in Australia.
Exploring the Top Product Review Platforms
When it comes to eCommerce platforms in Australia, you have a few choices. However, when choosing the right one for you and your business, you'll need to factor in a few things.
Namely, you'll be looking for the kinds of applications and add-ons that are available to you.
These apps should help you amplify the capabilities and functions of your store, especially when it comes to product reviews.
The best eCommerce platforms in Australia offer numerous integrations that help you grow your business through reviews.
Here, there are four main contenders. And, they each have their own separate functions, pros, cons, and pricing structure. Here's what you need to know about each one.
Yotpo
Yotpo allows eCommerce businesses to collect and create user-generated content in order to build a stronger brand and a better customer experience.
One of the most popular features of Yotpo is the fact that is uses artificially intelligent requests in order to ask the right questions of certain customers.
When it comes to integrations, Yotpo offers the ability to integrate product reviews with not only Magento 2 and Shopify but also Google, Facebook, Instagram, HubSpot, Salesforce, WooCommerce, and more.
The main features include:
Over 25 supported languages
Supports more than 15 eCommerce platforms
Powerful moderation tools
Mail after purchase
Community Q& A
Video Tutorials
Social-Ready
Yotpo's pricing is also great as it offers small businesses the ability to open a basic account for free.
With a free account, you'll get 50 monthly orders, on-site widgets, basic customization, review request emails, and content management services.
You can also enjoy a free trial period if you choose to upgrade to one of their premium plans. Pricing for those plans are by request only.
PowerReviews
PowerReviews is an application that became popular in part due to its alliance with Shopify Plus.
The platform includes more than 80 out-of-the-box reports and five dashboards, but lacks in certain integrations that similar platforms offer.
You can gather answers from multiple sources and route questions to the most qualified person to ensure that your reviews are high-quality.
However, it doesn't have all of the premium features that one might hope for out of an eCommerce product review platform.
PowerReviews' main features include:
Product snapshot
Pros and cons
Customizable reporting
Review face-off
Answer verification
Custom points, badges, and incentives
Unlike Yotpo, PowerReviews doesn't come with a built-in API, isn't social-ready, and only offers users seven different integrations. This limits its diversity and range of functions.
Likewise, the pricing is a lot more than Yotpo's pricing, as well as that of other product review platforms.
There is no free plan, and the most basic level plan, Standard, costs $399 per month. This allows you to collect 75 monthly reviews. The next level up, Business, is $699 per month and allows you to collect 250 monthly reviews.
Larger businesses have the option of the Enterprise plan, which is available at a custom rate depending on your needs.
BazaarVoice
BazaarVoice is popular in certain eCommerce markets but doesn't currently work with Magento 2. While it works with Shopify stores, there are some limitations in its functions.
Whereas Yotpo offers data encryption and security features, neither BazaarVoice or the aforementioned PowerReviews offer these functions.
The main features of BazaarVoice include:
Product-specific review forms
Pros, cons and best uses
Review snapshot
Verified buyer badges
Review accelerator
One of the most stand-out features of BazaarVoice is the API that it offers its users.
If you have a team of developers working on your eCommerce website, they can use the BazaarVoice Conversations API to retrieve and submit user-generated content as well as other stats.
BazaarVoice pricing is a lot more budget-friendly than that of PowerReviews, but doesn't quite beat Yotpo's.
The most basic BazaarVoice plan starts at $35 per month. Like Yotpo, they also offer a free trial period.
Feefo
Feefo is an automated feedback solution that gathers and analyzes reviews from your customers for you.
While its offerings aren't as robust as other platforms, it does do a pretty great job at enhancing your website's SEO and improving your Google seller rating.
Feefo's main features include:
"Feefo Places"
Quick response tool
Social media sharing
Analytics
Trusted merchant badges
You can use Feefo if you have a store in Magento, Shopify, BigCommerce, WordPress, and a few other platforms. There are a total of 14 integrations.
It's hard to rank the pricing of Feefo, as it only offers quote-based plans. You can, however, enjoy a free trial, which helps you get a feel of the platform's layout and functions.
Which Platform is Best for Product Reviews on Magento 2 and Shopify?
The answer to this question really depends on your company's needs.
Yotpo offers the cheapest pricing (free) with a plan that allows you to grow your product reviews as your company grows.
Not only this, but the video tutorials, multiple supported languages, and numerous integrations make the platform pretty easy to use in general.
If you're just getting started out and you're looking for a product review platform that will easily integrate with Magento 2 or Shopify, go with Yotpo.
The ability to scale up as you grow is a great feature, and it ensures that you're not locked into something that doesn't work for you and your customers.
If you're still having a hard time deciding which product review platform is best for your Magento 2 or Shopify store, then get in touch with us.
We have extensive experience building stores for clients in various industries and we'll be able to help you figure out what's best for you and then carry out the building of your store.