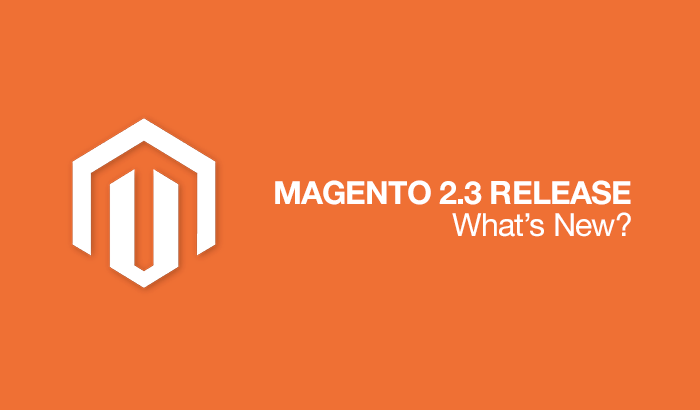 Are you using Magento? Then you must learn all about the latest 2.3 update and what it means for your eCommerce store.
If you're running an older version, you should upgrade soon because Magento is ending support of Magento 1 in 2020.
If you've already upgraded to Magento 2, you have to understand all the changes that are coming with 2.3. Read on to learn about the new features of Magento platform!
Magento Basics
Used by giants like Ford, Nike, and Samsung, Magento is the definitive eCommerce platform. Magento is completely scalable, making it ideal for retail giants and small eCommerce operators alike.
If you are looking into expanding to online retailing, Magento is probably the solution for you. More than 20% of all eCommerce stores use Magento, and so should you. You can use Magento to sell on Amazon and other online retailers as well.
Magento is available as a free download, where you can just install it on your server. However, Magento is a sophisticated piece of software with numerous configurations and advanced functionalities. So, if you are serious about expanding your retail business online, you should consider a hosted Magento service.
The Magento 2.3 Release
Coming at the end of 2018, the Magento 2.3 release is going to be the biggest update of Magento 2. This major release comes with numerous improvements and additions that will make it even easier for online retailers to reach more customers and manage their operations more efficiently.
Multi-Source Inventory
Perhaps one of the biggest features of Magento 2.3 is its Multi-Source Inventory (MSI) functionality. MSI allows you to maintain an inventory from multiple sources in the same storefront.
MSI has been one of the most hotly demanded features. This gives you the power to manage multiple warehouses, retail points, and suppliers from the same platform.
This feature is a common requirement of online stores which sell both B2C and B2B, where inventory levels can be different for the same SKU if distributing from two different locations, such as a store and warehouse.
Inventory Reservation
Tied with multi-source inventory, Magento 2.3 also comes with a new inventory reservation configuration. This configuration will speed up database performance and prevent a lot of common issues that arise from managing stock.
Upgraded CMS Page Builder
Another major feature of Magento 2.3 is the inclusion of Blue Foot CMS. This technology will allow for the creation of efficient templates. Designing and implementing these templates will be easier than ever before thanks to a number of user interface upgrades.
Managing non-product content has always been a weakness of Magento, so this is a significant new feature for 2.3.  Retailers will be able to build pages using 'drag and drop' modules and a WYSIWYG editor and most importantly products can be embedded within the page, increasing the conversion potential of the content.
Progressive Web App Studio
Progressive Web Apps (PWAs) are software applications that disable or scale down services on devices where those services would have been unavailable. PWAs can work with cached data, which means they can function seamlessly in offline mode.
This is big news for online retailers, as PWAs allow for more flexibility while demanding fewer resources. Magento's PWA studio will offer software tools to create PWAs for Magento.
GraphQL Language Support
Along with PWAs comes GraphQL. GraphQL is a programming language that optimizes API requests and reduces the data needed for each request.
In layman's terms, GraphQL will make eCommerce sites faster and more efficient. This is an essential step to introduce progressive web apps that will define the future of ecommerce technology.
reCAPTCHA
Magento 2.3 will incorporate the Google reCAPTCHA technology. This means that your eCommerce site will automatically tell humans from robots.
Declarative Database
Magento will allow you to change the schema of your website with the new declarative database. Instead of relying on separate pieces of code to install a new schema or update an existing schema, the declarative database will allow you to alter your website only when needed.
The declarative database is fully configurable through XML and requires no minimal fiddling with code.
Asynchronous WebAPI
A technical upgrade, the asynchronous API allows Magento 2.3 sites to send asynchronous API calls. This will greatly improve request responsiveness when making calls.
If your eCommerce site is about to grow exponentially, you stand to benefit a lot from the asynchronous WebAPI functionality. If you have no idea what these technical terms mean, worry not. Your IT experts will help you out.
Other Noteworthy Features of Magento 2.3
In addition to the above, Magento 2.3 comes with numerous other improvements that merit a mention.
The latest release comes with several security improvements, including a two-factor-authentication to help prevent phishing scams and hack attacks, and Libsodium encryption. The transition to PHP 7.2 will also enhance security while also boosting performance.
On the technical side of things, Magento 2.3 will also offer a message queue between different platforms, ElasticSearch functionality, and several import and export improvements. These will interest your IT specialists who will implement your new Magento features.
Finally, Magento 2.3 will offer integrated administration access to the system cache. In layman's terms, this means that you can access your cache directly to remove the unnecessary burden and improve performance.
Optimize Your Magento Platform and Improve Your Ecommerce Store
With the 2.3 around the corner, you should make sure your Magento platform is up to date. Here at Digital Outlook, we specialize in designing and building marketing driven online stores.
Contact us today to find out how we can help you create the ideal eCommerce platform for your company, upgrade your existing platform, or optimize your online retail performance.