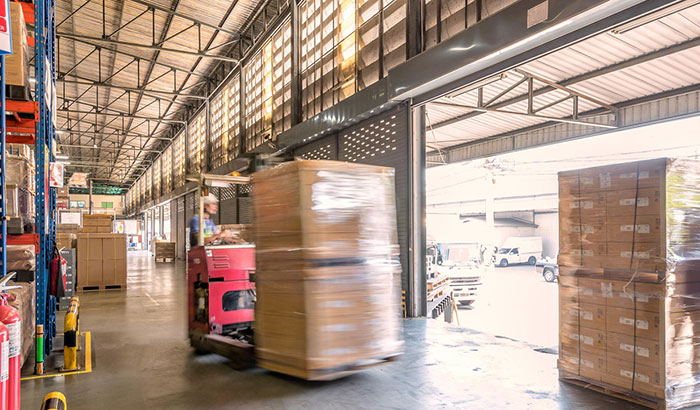 Inventory management can be a major hassle. But it definitely doesn't have to be. All it takes is an effective management plan to keep things running smoothly.
If your inventory isn't managed properly, you're likely losing money. Great inventory systems can help you avoid that.
Spreadsheets work, but there's a more sophisticated–and time-saving–way to go about things. But how do you choose which inventory tracking system to use?
To help you make an informed decision, we've compared four cloud-based systems. Keep reading to learn all about how they stack up.
Cin7
Cin7 offers a great cloud-based system for managing your inventory. It brings several powerful tools together to give you one business system.
You'll get warehouse management tools and much more than that. Cin7 also features tools for B2B, forecasting and reporting, direct EDI, and more.
Do you like the idea of real-time stock tracking? Cin7's got you covered. If you spot any stock that's low, you can get it reordered.
Another great aspect of Cin7 is their free trial. Try it out to see if works for your business.
This system probably won't be a great fit if you're operating a rental or asset management business. If you have products you sell and distribute, Cin7 might be a good option for you.
It doesn't matter if you sell exclusively in physical locations or your mix physical with online. Cint7 helps you manage sales and inventory across all channels.
You'll get great training materials, and you'll have access to your management tool via desktop computer and mobile device.
When it comes to inventory control, you'll love the wide array of features. These include serial number tracking, barcoding, SKU/UPC codes, and supplier management.
Shopping cart options include both Magento and Shopify.
While Cin7 offers a plethora of powerful features, several reviewers mentioned not having the greatest experience with customer service. Others suggested there was something better. So, to get the best idea of how this system could work for you, get the free trial and really put it through the works.
Stitch Labs
The inventory system offered by Stitch Labs may have more of a learning curve, but it still offers a lot of perks. Like Cin7, it offers several tools beyond inventory management.
Stitch Labs offers flexibility while helping you be more efficient. With this system, you can create workflows and are flexible and unique to your business. And they'll aid growth, too.
When it comes to shopping carts, you have all sorts of options. Whether you choose Magento, Shopify, Amazon, Lightspeed, or something else, you'll love the integration between your chosen program and Stitch Labs.
Be prepared to pay more with this system. Prices start at $200 more per month than with Cin7. So make sure you know this is the system you want.
Luckily, Stitch Labs does offer a free demo. Trying it out will help you determine if it's a great fit. Better yet, try a few free demos at the same time to perform an unique-to-your-business comparison.
Like Cin7, Stitch Labs allows for selling across multiple channels, handling operations, and controlling inventory. And you can do it all from one, central location.
Stitch Labs has a slew of negative reviews, though most are positive. As with any other system, make sure the one you choose is right for your circumstances.
DEAR Inventory
DEAR Inventory is a powerful, versatile inventory management system that is a great choice for many different businesses. And like Cin7 and Stitch Labs, you get a lot of extra features.
DEAR offers integration with Amazon, eBay, Shopify, and Magento, so you aren't left without shopping cart choices.
If you operate a global business, DEAR is prepared to handle it. It's built to make selling across multiple channels simple.
Many bonus functions come with DEAR Inventory. These including selling, accounting, purchasing, and manufacturing tools.
Just like the others we've previously discussed, this inventory system also gives you the chance to try it for free.
Price-wise, DEAR is less expensive than both Cint7 and Stitch Labs. For that reason alone, you may want to try the trial to see if it will work for you.
The base package doesn't include some basic elements you may want in your system though, such as POS, B2B, and API access. But it is cloud-based like both Cin7 and Stitch Labs.
Unleashed
Unleashed is by far the least expensive option in our list. For less than $100 per month, you could have a helpful inventory management system.
The lowest-cost plan is only the beginning, though. If you're willing to pay more, you'll get more in return. If you need B2B tools or API access, you'll have to add those on or upgrade to a more-than-basic plan.
But if you only have a small business with some basic needs, the least-expensive plan may be just fine.
Even though the price is lower, Unleashed offers several extra perks like the other three systems we've reviewed.
Billing, invoicing, distribution management, production tracking, and more accompany the inventory management aspect of this system. Unleashed deploys in the cloud, SaaS, and iOS Native.
Just like the other three systems we've reviewed, Unleashed offers a free trial. It also integrates with popular shopping cart options, including Magento and Shopify.
Try These Inventory Systems Today
When it comes to great inventory management, any one of these four inventory systems could do the job. One program may meet your needs better than the others, though. So it's important to try them on for size.
Luckily, each one offers a free trial. So get out there, grab your free trials, and see if one of these systems works for you.
Does your business use Magento? If so, check out these announcements you may have missed.