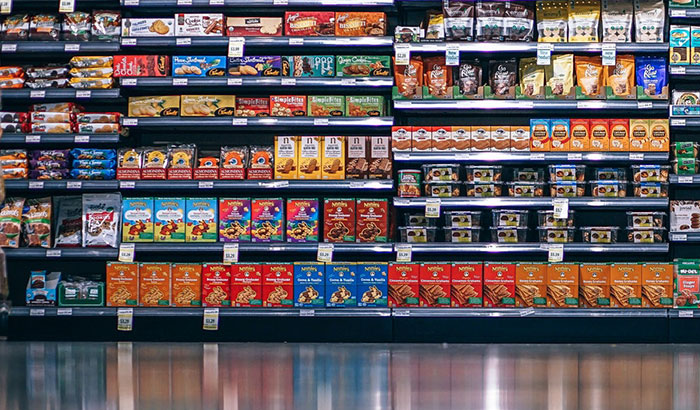 Whether you've been in the selling game for a while or just recently joined the marketplace, it can be hard to stand out in the vast sea that is Amazon. While the company itself isn't too keen on sharing its numbers about how many sellers they've acquired, it's estimated to be over 2 million.
Rather than think of them as competition, look to them for inspiration when it comes to your listings.
Some of those small- to medium-sized businesses are making a pretty penny from the millions of buyers who search Amazon every day. Wish that could be you?
Rather than look at a bunch of different articles all telling you the same thing, we'll go over the most effective ways to optimise your listings as part of your bulletproof Amazon marketing strategy.
Ready to get started? Here we go!
Attract Buyers with a Descriptive Title
Your title is as important as the product itself. While potential buyers get to see a photo of what you're selling, that's not enough.
To craft a title that's effective, you need to include these three elements:
Product features (size, use, color)
Brand name
Name of product
Seems simple, right? Unfortunately, a lot of people get it wrong.
To make sure your title is top-notch, include relevant keywords. Google's keyword planner can help you get a better idea of what people are regularly searching for in relation to what you sell.
Utilise the Bullet Points
Those bullet points aren't just there for looks. If people aren't convinced by your product image or its title to click the buy button, those five dots are your last resort.
Rather than use one sentence per bullet point, write a short paragraph (roughly two to five sentences) explaining the best features and benefits of your product. Not only is it wise to include those but you can also address any common questions or concerns that a potential buyer might come across.
It's also important to note that you should update your bullet points frequently. You want to be clear and concise about what buying your product will entail. People don't want to feel duped if you fail to describe your product and its uses properly.
Take High-Quality Photos
Your title and photo work as a one-two punch to attract buyers. When you nail both, you're likely to get more clicks and therefore, more sales.
However, where most sellers falter at are their photos. They're either grainy and/or out of focus.
This tells people looking at your product that you don't care about the presentation. To prevent that from happening, here's a brief list of how you can quickly improve your photography skills:
Use natural, filtered light
Up the white balance on your phone/camera
Take multiple photos from different angles
Use photo apps or software to edit
For your main image, be sure to play by Amazon's rule which is to have it shot on a white background. Or, you can easily edit out the background using software or an app.
Promote Outside of Amazon
While Amazon has helpful tools to help you promote and advertise your product on their platform, it's important to market in other places, too. Plus, that can save you a couple of bucks when you don't invest in Amazon ads right away.
A few places you can promote your products for free are:
Social media platforms
Your blog
Forum sites
All of these places are good areas to start out with.
If you have a blog, that's a great way to build backlinks to your product. That'll give you a boost in your Google rank.
As for social media, think about it: who isn't on at least one social media platform? If you're on Facebook, you can create a business page to promote your products and connect with potential buyers and other like-minded business owners.
Last on the list are forum sites. Reddit and Quora are often undermined because when you think of sites like those, you think of super fans dishing about their favorite TV show when on the contrary, it's the complete opposite.
People visit those sites regularly to get multiple answers for a question they have. It's a place to connect with others and if it's relevant, you can introduce your product as a solution.
Monitor Reviews
Think of reviews as a buyer's best friend. They're going to trust the opinions left by others to make an informed decision about purchasing your product.
When negative reviews outweigh the positive ones, that's a serious problem. While it's almost impossible to get negative feedback taken down, take a look at what can be approved by listening to your customers.
When we talked about utilizing bullet points, did you make a statement or two that could be misinterpreted by buyers? Go back to your product description to ensure it's concise and doesn't promote a false sense of reality.
If you're struggling to get reviews, don't turn to slimy tactics. Amazon is working to crack down on those who are paying people to give positive reviews. Instead, you can include a note with all orders asking those who enjoyed the product to leave an honest review.
Rather than feel defeated that you have no reviews–no reviews are better than a bunch of negative ones.
Consider Amazon Another Search Engine
One crucial thing sellers seem to forget is that Amazon is like Google. Google provides people with answers while Amazon provides those with a wide array of products to buy.
That said, buyers use Amazon as a platform to compare prices while sellers use it to conduct market research. Those who have devices with Alexa can easily use it to order products without using a smartphone, tablet or computer.
You must be asking yourself: what does all of this mean? This means that it's vital you work on product pages so they're the best they can be. This will increase your chances of being seen and gaining more sales.
Ready to Improve Your Listings as Part of Your Amazon Marketing Strategy?
The best part about Amazon is that people are ready to buy. They don't need much convincing but that also makes it essential that you follow our ways to optimise your listings as part of your Amazon marketing strategy. You'll soon see an influx of sales and traffic!
Wondering what we're all about? Check out our long list of past projects!