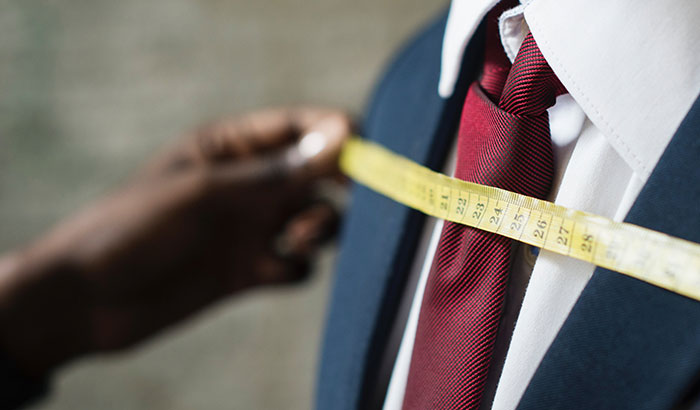 63% of female online shoppers return items purchased from online websites.
While cultivating an easy return policy is a great way to keep your customers happy, it can also mean an extra hassle for your workers.
This can also mean a loss of income, not to mention your employee's time.
One way you can reduce the number of items individuals send back is to provide an online sizing guide.
This can help potential customers find the right fit for their item before they even order it. That way, they won't be scrambling to the post office to send you back orders of ill-fitting clothing.
Read on for some of our best tips for sizing your clothing.
Make Your Clothing Sizes Uniform
If you create your own clothing yourself or add the labels yourself, you should always make it uniform. The fact that many online retailers don't seem to have a uniform sizing guide is what frustrates many online shoppers.
They may find that they are one size in a garment, and another in a different garment. This can lead to frustration, not to mention piles of returns.
If you have control over the size of your clothing, create a size guide and stick to it.
You can utilise a similar company's sizing guides to get a good feel for how things should fit and what sizing is best.
This way, you can simply publish how big each aspect of the garment is and people can purchase based on their measurements.
Create a Sizing Guide
This goes with creating a uniform size. However, you may not have uniform sizes in your store or online outlet due to the fact that you may be selling many different brands.
Although that isn't ideal for customers, you can make them aware of this when they purchase their items.
You can, for example, let customers know when they are purchasing a particular brand. Publish that brand's sizing chart next to where they might put the item in their cart. Or give them the option to click on the sizing chart.
They can then ensure they have the correct sizing.
Utilise Technology
Sizing guides are great, but they aren't always foolproof. You can incorporate state-of-the-art technology to ensure that customers purchase the right size the first time.
Virtusize is one such example. It's a great solution for websites that sell from several different brands. Because a sizing guide isn't necessarily practical, Virtusize can help brands help their customers choose the correct items.
Virtusize works by comparing the item the individual is considering purchasing with an item they've previously purchased. If the customer has not returned a previous item, it is assumed this is because it fits them and they're happy with it. Virtusize takes that data and integrates it into its system.
Although you must have a loyal base of customers to get Virtusize to work exceptionally well, it is still a tool many companies use. They have found that their return rates have dropped tremendously since using it, offering a perfect solution to what may feel like arbitrary sizing guides.
Many retail websites also utilise a technology called FitFinder. FitFinder takes your measurements and asks you a few questions about clothing or shoes you already own from your favourite brands. Then they tell you which size item you should order.
Have a Video of the Garment On Your Site
Another way to keep return rates low is to have a video of the garment on your site. This allows customers to see how it looks in 3D and how it moves on a person.
In these videos, you should list the model's height and what size clothing he or she is wearing. This helps a potential customer contextualise the outfit and have an idea of how it might look on them.
Use Models of Varying Sizes
If you can, use models of varying sizes for your website photos. This can also help cut down on returns.
You can create an item that looks fabulous on a curvy woman but doesn't work well on a woman who doesn't have big breasts. That's fine, but if the models only portray one body type, it doesn't give a good feel for how the garment will look on a variety of people.
You should ideally photograph your items with models who have three different body types. This, however, is sometimes too expensive or time consuming for eCommerce sites to try. But it can reduce return rates, as potential customers are already aware if the item will look nice on their body type.
Encourage Customers to Submit Their Own Photos
Don't just allow customers to passively look at your website. Encourage them to submit photos of themselves in your garments and leave reviews.
Doing so can allow men and women of varying sizes show how they look in the garment. This can circumvent your need to hire several models at a time to showcase a piece.
Instead, individuals can discuss what they liked or didn't like about the piece candidly, informing other people's decisions.
Allow the customers to submit unfiltered (within reason) reviews of your garments. This can help people understand exactly how the garment might fit on them.
Giving your customers a chance to speak on your site also gives users the ability to discuss how sizing works and give tips such as sizing up or sizing down.
Reducing Returns
In order to reduce returns, you need to be very transparent about your sizing guide. Your online store should keep things as uniform and as hassle-free as possible.
Although nothing can compare to an individual going into a store and trying on an item, the Internet is helping us get closer to that goal virtually. As more technology roles out, the easier it will be for customers to find clothes that fit them like a glove.
For more on selling online, check out our article on how to utilise Shopify and Magneto 2 for Amazon.