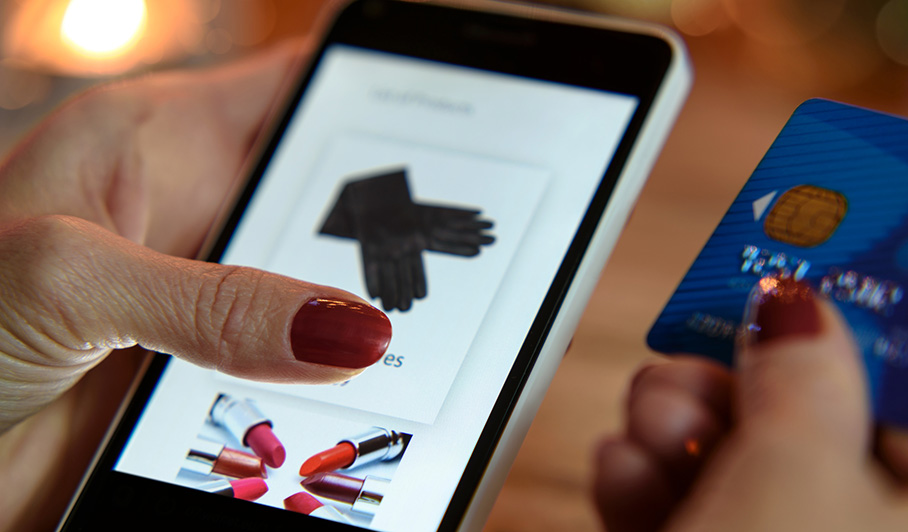 Thanks to the modern Age of Technology, business has boomed throughout the digital marketplace. Keeping up with the pack, though, can be tricky if you don't stay ahead of the game.
The good news is that you have come to the right place by reading this article. Detailed below are some of the top trends you need to watch out for in the year 2018. The world of eCommerce is only going to continue to expand, and you deserve to be a part of it.
Don't get left behind simply because you failed to do your research. Continue reading below to learn everything you need to know about the modern world of online business and marketing.
The Continued Growth of Voice Searches
A few years ago, we all started seeing the ability of voice search available on most of our technological devices. It took a while for the technology to really catch on, but this is the year you really need to take it into consideration.
As a successful online business owner, you are already most likely aware of the importance of Search Engine Optimisation (SEO). Utilising specific keywords and phrases is essential to make sure your business can be found through the search engine algorithms all across the Internet.
How, then, does the rise of voice searches affect this? Well, let's think about it. There is actually a vast difference between typing a search and vocalising a search.
When a user speaks into a microphone to search for something online, he or she is more likely to use full phrases and sentences. That means you might have to adjust your original SEO to reflect that. Voice searches are only going to continue to grow.
Video Content Is Continuing To Be More and More Crucial for Marketing
As of about two years ago, only 50% of Internet users wanted to see video content about a product before visiting a store. By now, that percentage is sure to have skyrocketed.
Not only are users wanting to see these videos before they go into the stores themselves, but they also prefer this kind of content instead of written online content. If your eCommerce business has yet to invest properly in a video content strategy, it is time to do so.
Especially with the Millennial consumer market, video content is becoming absolutely essential for any successful online business.
Chatbots Are the New Customer Service
Thanks in part to the generation of Millennials, the attention span of the average online consumer has continued to shorten. Gone are the days when most consumers would prefer to talk to a customer service representative over the phone. A new technology is coming into play now.
Over 60% of Millennials have already had a thorough experience with an automated chatbot. These chatbots serve many purposes, one of them being the decrease in a need for actual, live human customer service representatives. The chatbot is essentially programmed to take care of all of those tasks for you.
Consumers are starting to prefer logging into a chatbot to get what they need out of a business's customer service. By inputting a few keywords and phrases, he or she is immediately able to navigate the system itself through the assistance of an automated helper.
While it might take some time and money to really invest in such a software for your business, it is starting to seem like it would be worth the investment if you want to keep up with everyone else in 2018.
The Overall User Experience Is Becoming More Important
With such a vast number of eCommerce sites on the Internet, it is becoming more and more difficult to stand out from your competitors. It might be time to take a different approach as opposed to simply being the fastest and first business online.
You should start considering what kind of user experience your customers are getting when they visit your online store. Are things difficult to navigate? Are the web pages plain and maybe a little bland?
The user experience of a website is starting to be more of a factor when it comes to any business's reputation. People simply don't have the time to click around a dozen times just to find what they are looking for.
If you haven't really updated your website in a while, now might be the time to do so. Plenty of other eCommerce businesses are catching onto the importance of a high-quality overall user experience that truly represents the best qualities of their brands. You don't want to get left behind in this trend.
People Are Shopping from Multiple Platforms At a Time
You probably have more than one Internet-connected device. Well, so do your current and potential customers.
While it has always been important for the eCommerce experience to be mobile-friendly, it is time to take the next step. You need to make sure your site is optimised for users to regularly and quickly switch from one device to another in the middle of a purchase.
With the availability of different payment methods becoming increasingly available, there are many reasons why a user might want to switch devices in the middle of a transaction. They might want to switch to one on which their payment information is already saved.
In order to do so, you need to make sure your eCommerce site is optimised to maintain their place in the transaction so that they don't get frustrated with the experience.
Continue To Stay Informed on 2018 eCommerce Trends
Hopefully, the 2018 eCommerce trends detailed above will be enough to get you started on updating your online business. You deserve to stay in the running within the digital marketplace.
We know how important it is to stay as updated as possible on all the latest online business trends. We encourage you to check out our article archives today to stay in tune with everything you need to know to run a successful eCommerce business.