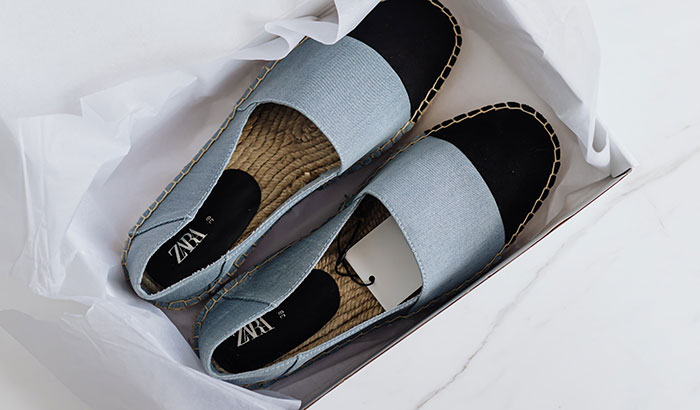 Are you looking to sell your products online in Australia? There are many options to choose from, but one should strive to find the best online marketplaces.
Research shows that in 2019, Australia had the 10th largest eCommerce consumer base. This is expected to grow in the coming years.
While one might get tempted to sell on all online marketplaces, it's crucial to understand which ones bring in the most consumers. You also want to know which ones work best for your type of business.
Here are the online Australian marketplaces you should consider.
Amazon
It's no surprise that the internet's largest marketplace is one of the best options in Australia. While the competition is fierce, you also have the opportunity to reach the largest number of consumers.
However, Amazon has only caught on recently in Australia. As such, it's best to start selling today before the competition grows even more.
In recent years, Amazon.au has introduced Prime and Fulfilment By Amazon (FBA). These are key features that made Amazon popular for buyers and sellers abroad.
Prime lets you take advantage of faster shipping. To reach as many consumers as possible, offering expedited shipping is a must. FBA lets you keep your inventory at an Amazon warehouse. This way, Amazon will handle the shipping and delivery. This makes the process much easier for sellers.
Buyers will also appreciate the efficiency that Amazon brings. This is the only major online retailer that gives small retailers the same benefits as large retailers.
eBay
While eBay might have lost its prominence abroad, it remains the most popular online marketplace for many Australians.
This is especially a great choice if your business or products are based abroad.
Australians often have to order online from abroad and eBay is the best online marketplace for this. It has the longest-standing reputation among Australian consumers.
As an online seller, you'll also benefit from the Buy It Now and Auction features that eBay has.
As a small business, you can start with listing your products individually on eBay. Once you gain more popularity, you can open an official eBay store.
Catch
Catch.com.au is another one of Australia's top online marketplaces. The major benefit of Catch is that it offers daily deals to consumers. These discounts and special offers encourage consumers to buy a lot more.
You want to take advantage of this for your business. It's a bit harder to get accepted as a seller on this platform due to a stringent vetting process.
This is a challenge for many sellers, but it's what puts you in a league of serious eCommerce entrepreneurs.
If your business can offer major discounts to your consumer base, then this is the place to sell your products.
You might find that you can increase your revenue tenfold through Catch.
Kogan
Australian consumers can find almost anything at Kogan. This can include household goods, the latest gadgets, and clothing. As a seller, you can sell manufactured goods or work as a supplier for the website.
Like Catch, it also offers incredible deals for consumers. It's a great opportunity to increase your sales revenue.
While Kogan generally favours established sellers, it's a great launchpad to introduce your brand to the Australian marketplace.
Starts at 60
We all know the power of the Boomer Generation. This was the first generation to experience economic prosperity in the West after World War II. As such, they're still a great target demographic for many eCommerce entrepreneurs.
Starts at 60 allows you to sell products to Australian Boomers. If you make products to reach this demographic, this is the best online marketplace for them.
Most products include clothing for both men and women. There are also products to help treat various ailments and improve wellbeing. You can also sell products for kids. Boomers can buy these products to gift to their grandchildren.
This unique online marketplace has become a favourite among Australian Boomers. It's also great for younger generations who wish to shop for their parents and grandparents.
How to Create a Listing for Online Marketplaces
Now let's look at how to create the perfect listing for an online marketplace.
You want to write a descriptive title. The consumer should understand what the products are without having to read the description. The description elaborates further details about the product.
When writing the product description, make sure you're succinct with the details. Make sure you list the best features at the top. Most consumers will skim through the description.
Have a variety of product photographs. Make sure you capture every detail about the product. Show different angles and show the interior and exterior of the product.
If you have any additional media for your product, you can share it on your listing page. This can include a video demonstration of your product. Or you can share press clippings that showcase your product.
Make sure there's consistency with all your product listings. For example, you can set a word limit for your product titles.
Your photos should also have a similarity. You can photograph all of them against a white or black backdrop. You can have similar lighting for the photos.
Take your time creating your listings. One poor listing will deter a customer forever.
Start Selling Today
Now that you know the best online marketplaces in Australia, you can begin selling on them. Take your time to look through our suggestions to see which marketplaces work best for your brand.
It's always best to diversify, so we suggest trying at least two marketplaces. Make sure you then follow our guide on creating the perfect product listings.
One must always stay on top of eCommerce trends to stay ahead of the competition. Have a look through our suggestions on improving your online sales.