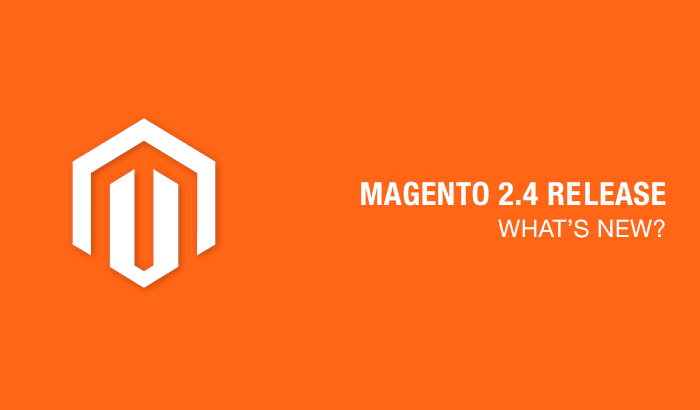 Magento is a leading eCommerce platform with over 250,000 merchants using the system.
It has 18% share of the top ten thousand web stores. And it held the number one spot on the Internet Retailer 1000 list four years in a row.
The current stable release is Magento 2.4 and it offers 98 new features to better sell and promote your products online.
This article explains what the new Magento update brings and how it will profit your business. That includes two-factor security, in-store pickup options, and a new media gallery.
Read on to learn about the top 7 benefits of the Magento updates.
Find out what's changed since the Magento 2.3.4 update. Then discover what the new release means for eCommerce stores like yours.
What Is Magento Commerce?
Magento Commerce is Adobe's eCommerce platform designed to make selling online simple.
If you want your online store to offer an engaging and streamlined shopping experience then Magento is a must. It provides an unlimited number of options to fully customise how it looks and works. That includes hooking into third-party integrations like payment and delivery extensions.
The Magento platform was first released in 2007 and is now established as a world-leader.
Software giant Adobe purchased the platform in 2018 and has increased its feature set to work with Amazon and Google Merchant Center. They have plans to integrate AI and predictive analytics so the future of Magento remains certain.
New Features in Magento 2.4
The current release is Magento 2.4.
It's a major step forward from the first version of the software and all store owners are advised to upgrade to the new Magento update.
The main reason for this is the 30+ security updates and fixes that will ensure your site remains secure. They address all known issues and concerns like cross-site scripting hacks and software bugs.
There's a security-only patch available that won't install the extra functions highlighted below.
Yet Adobe advises that you take advantage of the full upgrade. It improves speed, core functionality, and adds lots of useful benefits.
To discover the main features in Magento 2.4 we've highlighted the top seven below. Each aims to improve the customer's user experience (UX) and will only help to increase sales.
1. Two-Factor Authentication
Two-factor authentication's now set as the default for store owners to access their Admin account.
Also known as 2FA, this form of security adds extra protection to your store by checking logins in two ways. It works alongside third-parties like Google Authenticator which sends a code to your mobile phone. You need to enter your username and password along with this code to access your Admin panel.
Although you can disable 2FA, Adobe strongly advises against it.
It acts as a deterrent to hackers who want to infiltrate your store. And you can also restrict access to employees you trust to edit your products and site content.
2. Major Security Enhancements
Included in the security patch, the 2.4 release provides:
More secure Cloud access through Multi-Factor Authentication (MFA)
Enabling 'strict mode' to stop remote code execution attacks
Disabling JavaScript code injection
Sanitises content before it displays
Adobe has included a security.txt text file that security researches can review for potential issues.
This industry-standard method works alongside the Common Vulnerabilities and Exposures system. CVE means threats are shared amongst the Magento network to help safeguard everyone.
3. Technology Stack Updates
Traditionally the main technology platforms behind Magento included PHP and MySQL.
This latest release moves away from the MySQL system to Elasticsearch as the main catalogue search engine. It uses the latest 7.6.x software release as Magento no longer supports earlier versions.
In essence, this results in a faster UX as Elasticsearch offers superior search capabilities. Your customers will notice a marked improvement and their search results will become more meaningful.
4. Core Quality Improvements
The new Magento update has improved the software's core code in multiple areas like the CMS, Cart, and Checkout.
Third-party payment integrations must now use official plugins. This means any new security patches are automatically applied when they become available. You no longer need to wait for a new Magento release.
An example of this is PayPal Express Checkout. It now utilises PayPal's own software and offers the latest features and security benefits.
The community-developed 'Seller-Assisted Shopping' addition lets owners view their stores as a customer.
That's useful if a customer wants to place an order via a phone call. Or if they have issues with the site, you can see exactly what the problem is.
5. Performance Enhancements
Magento has always been a stable and fast eCommerce platform and this release enhances add-to-cart performance by 30%.
Overall network speed is improved with fewer calls to the server each time a page gets loaded. Caching database results also increases performance and lazy loading images will help your SEO.
6. Searchable Media Gallery
The new media gallery provides a searchable database of your digital assets. That makes it easy to find images and add them to your store.
You can sort and filter photos with ease and gain a 300% boost from the previous version. It also integrates Adobe Stock images which you can purchase and licence directly from within the gallery.
7. Inventory and Pick-up
Store owners can use the Inventory Management module for all product types across many shipping networks.
Magento works as a stock management system and manages inventory quantities on a per-product basis. The software even connects with external sales channels to ensure your stock count remains accurate.
The new features in Magento 2.4 include supporting in-store pickup which is now prevalent in the COVID-19 era. That alone should warrant an upgrade to the latest version.
Magento eCommerce Specialists in Melbourne
Magento 2.4 builds on the platform's premier eCommerce features by making it more secure. It also improves performance and brings added value through extra inventory management options.
If you have a Magento store or you're thinking about selling online then you need to talk to the Magento specialists.
Digital Outlook is a Magento-certified developer and solution specialist. Based in Melbourne, we've helped businesses to sell online since 2007.
Our expertise lies with Magento store-building and upgrading from previous versions. We also integrate Magento into your back office systems and provide tools to monitor your sales.
Contact us to discuss the future of your online store.
With flexible support options and expert knowledge, Digital Outlook is the specialist team you need to succeed.